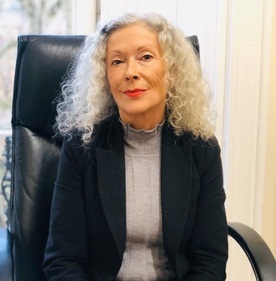 Senior Solicitor
Telephone: 0141 473 6788
Email: This email address is being protected from spambots. You need JavaScript enabled to view it.
Whilst Claire is highly experienced in many areas of the law, her passion and expertise truly lie in family law and employment law.
She has an impressive academic record with degrees in both English and Scots' law; time spent studying French law at L'Université François Rabelais in Tours, France; and a Masters degree in finance. Her career began in the world of academia, spending ten years as a Lecturer in Corporate Finance and Business Law at the University of Stirling and Edinburgh Napier University.
Aside from her work as a Solicitor in private practice, Claire has spent five years as a practising member of the Faculty of Advocates, where she specialised in employment law, family law and criminal law. Her work involved representation at the Employment Tribunal, the Employment Appeals Tribunal, the Sheriff Court, the High Court of Justiciary and the Court of Session; the supreme civil court in Scotland.
Claire's clients regularly express satisfaction with her way of achieving a resolution to family law issues. She is often complimented on her clear, concise advice and her pragmatic approach; all of which contribute to achieving the best possible outcomes for her clients. Claire's Masters degree in finance gives her clients an advantage when it comes to cases involving complex corporate accounts and company valuations.
Separation agreements
Pre-nuptial agreements
Divorce - including cases involving complex and high value financial provision
Dissolution of civil partnership
Cohabitation claims
Child residence and contact disputes – including child relocation and Hague Convention cases
Domestic abuse
Discrimination
Unfair dismissal