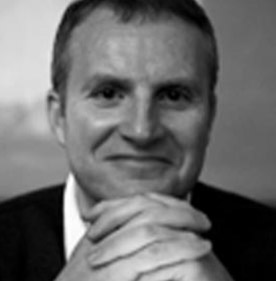 Solicitor Advocate
LL.B., Dip. L.P.
Telephone: 0141 429 2262
Email: This email address is being protected from spambots. You need JavaScript enabled to view it.
Gary graduated from the University of Strathclyde. He Joined Beltrami & Company in 1983 as an apprentice and rose through the ranks to become partner in 1992. Gary specialises in criminal law and has amassed 32 years experience at Sheriff Court & High Court level.
He enjoys a stellar reputation having practised at the very highest level over the past 32 years, litigating in criminal matters of an intricate and novel nature. Ranked in the top 3 criminal practitioners in Scotland, alongside Beltrami & Co. co-partner, Murray Macara.
In 1999 he became a Solicitor Advocate and has appeared as counsel in the High Court of Justiciary, responsible for the direction and presentation of complex evidential cases such as murder and culpable homicide.
There is no type of criminal case that he has not handled or presented. These include:
Murder
Attempted murder
Culpable homicide
Culpable and reckless misconduct
Serious assault
Breach of the peace
Public disorder
Football violence and disorder
Fraud
Embezzlement
Robbery
Reset
Rape
Sexual crimes
Internet downloading offences
Drugs
Proceeds of crime
Terrorism
Criminal appeals
His reputation also extends to areas of civil law and has seen Gary instructed in transport matters on behalf of a number of companies. He has also been instructed in matters of employment law such as issues of age discrimination, Settlement Agreements, disability discrimination, dismissal, employment contracts, gender discrimination (sex discrimination), minimum wage, redundancy, termination of employment, workplace harassment and race discrimination. He has appeared in the civil courts, litigating on matters such as summary cause, ordinary cause, insurance law and personal injury. This additional layer to his work brings an added tier to the work that Beltrami & Co. undertake.
Date Admitted: 1984
"Dear Mr McAteer, I am so pleased with the result that you and your team got for me today at court.
Please pass on my regards to your team as well, for their hard work and effort to secure such an amazing outcome.
Another example of why your firm, is the best in the country." – GD
"I would like to thank you very much for your measured and professional approach throughout this process. Also for your sensitivity to the emotional impact this has had on me and reining me in when I was catastrophizing" – JS
"The team at Beltrami and Co were sympathetic to the circumstances of my case; carried out an efficient, yet full, analysis of the facts; and swiftly recommended a course of action which I was happy to follow. As a result of thorough preparation and excellent negotiating skills, Gary McAteer and Antonia Crawford achieved the best possible outcome on my behalf. Thanks for your support during a difficult time." – AB, Leeds.
"I took a distressing complaint against me to the Beltrami practice and met Gary McAteer. He turned out to be a consummate professional who conducted a very thorough and systematic investigation of the case. In court his advocacy proved particularly well informed in relation to both the law and to the evidence. His logic was admirable and convincing. He was successful on my behalf. But the service went beyond that. Both he and his team were supportive of me and my wife through circumstances and proceedings with which were completely unfamiliar. Restrained and appropriate reassurance, advice and information greatly helped us to manage our emotions and state of mind over what felt like a prolonged period. We will always be grateful to him and his colleagues in the firm. We have no hesitation in recommending them in the strongest possible terms."